Sell More Wholesale Fuel Online
Today, prices in the refined products industry fluctuate unexpectedly – prompting sellers to react as quickly as possible. Get in the driver's seat with Gravitate, a solution that enables online selling of refined products on a real-time price basis. Execute transactions more efficiently, reducing transaction costs and increase revenue with Gravitate.
"
The Gravitate Online Selling Platform transformed our refined products marketing organization by enhancing the user and customer experience and enabling us to sell more fuel online.
INCREASING REVENUE
Sell up to 40% more refined products online.
SELL OFF DISTRESSED INVENTORY
Notify customers of discounted product and sell excess inventory rapidly.
LEVERAGE REAL-TIME PRICING
Enable customers to buy on a real-time NYMEX HO and RBOB price.
Increase Transaction Efficiency
The future is here. No more phone calls, emails, and ICE chats. Empower your customers to execute deals with the click of a button.
INTEGRATE TO YOUR BACK OFFICE
Deals are automatically captured in your ETRM system to enable hedging, risk management and payment
Customers can reserve a load
Give your customers peace of mind and enable load reserving for a fee.
SOLUTION
FEATURES
Empower customers to buy on a real-time price or reserve a load
Day Deals, Market Orders and Heat Curve Deals
Enable customers to purchase at the current market value or enter a bid price.
Customer-specific Pricing
Stay competitive and reward loyal customers.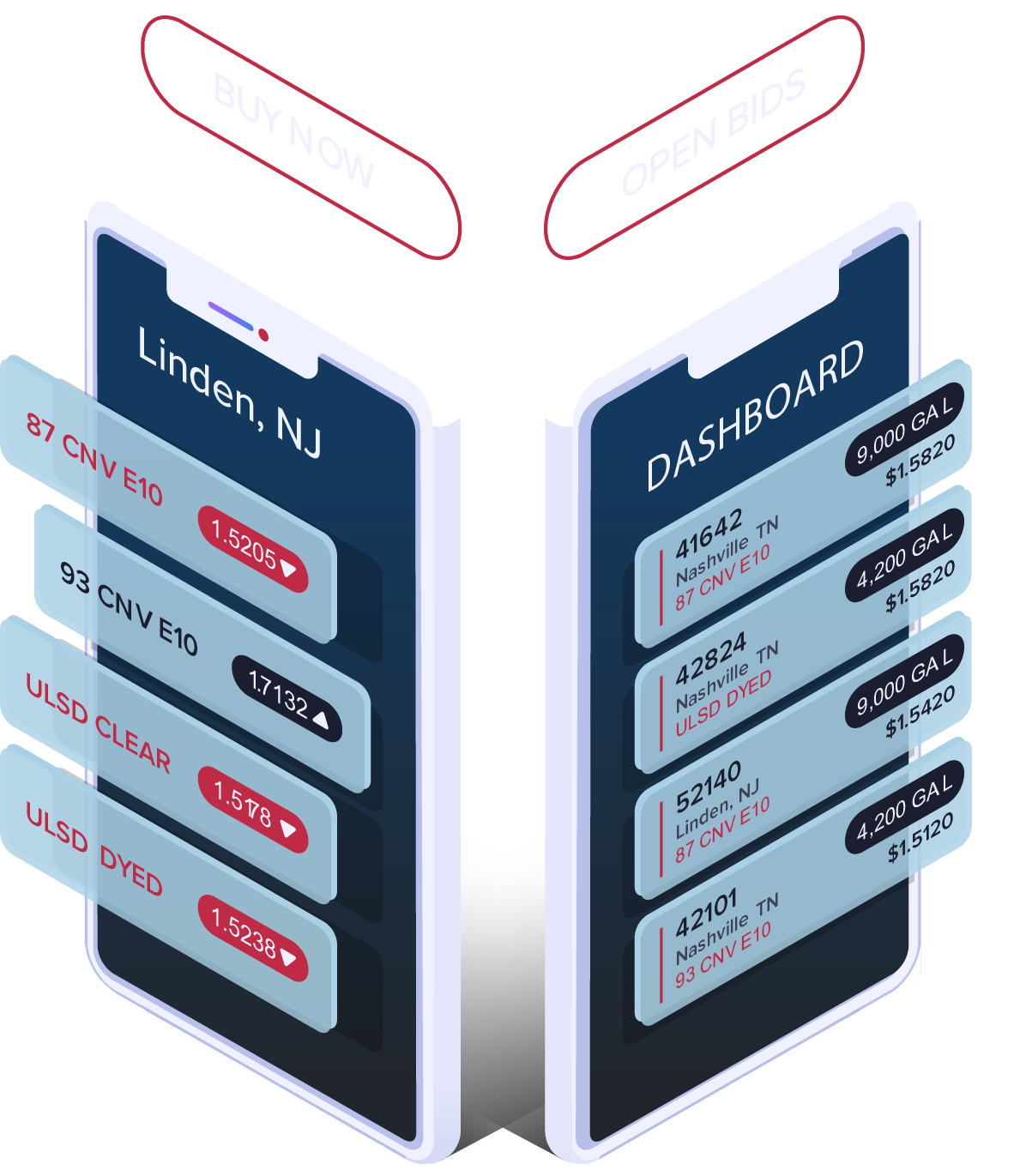 Enhance your customer experience and maximize interactions.
Targeted Messaging At Scale
Push messages to your customers using email, SMS and/or app push notifications.
One-Stop Shop Customer Portal
Manage contracts, BOLs and invoices all in one place.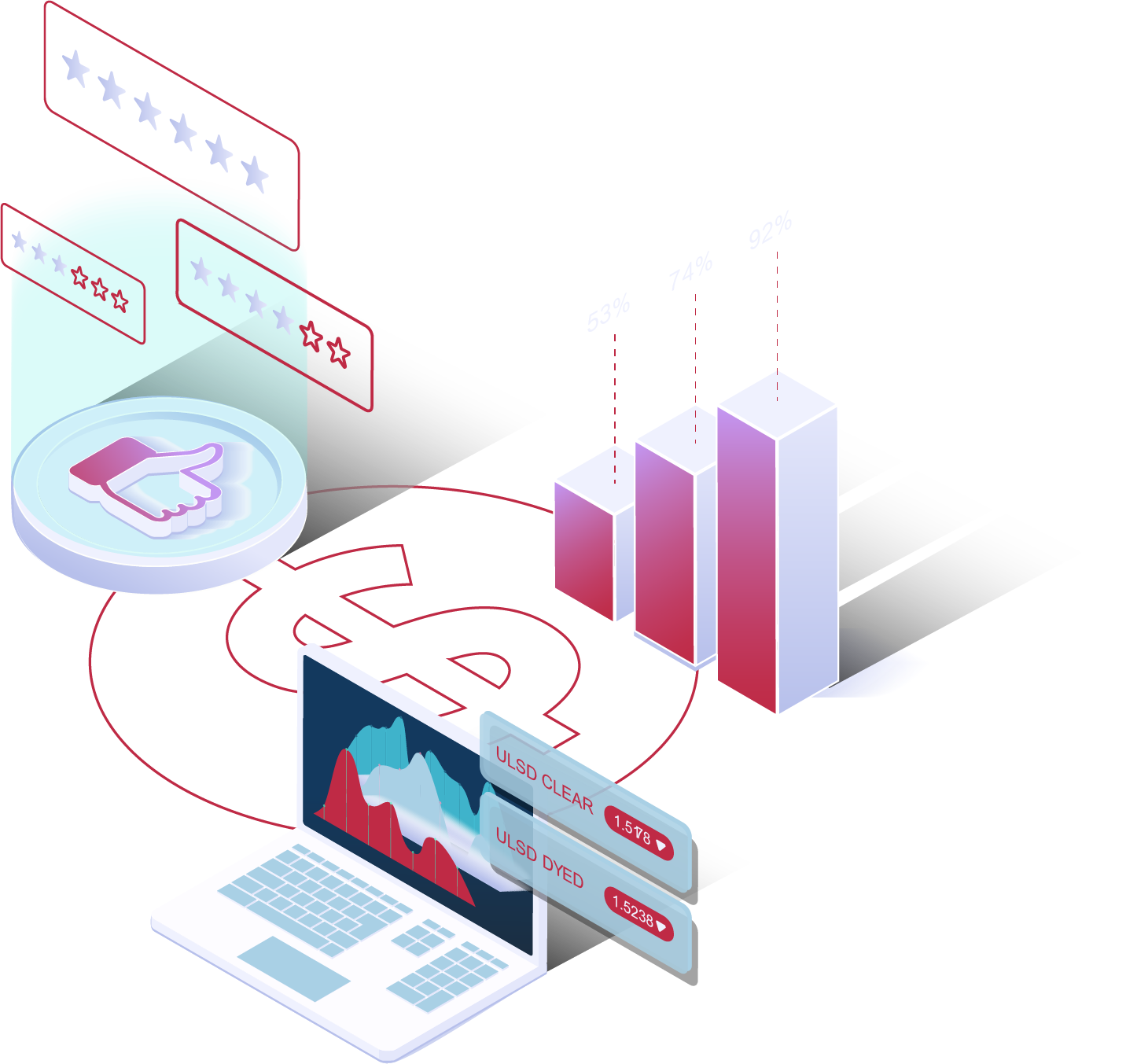 GAIN THE BEST IN CLASS CUSTOMER EXPERIENCE
Consistent Branding
Easily customize our interface to align with your corporate website logo and branding.
Endless Flexibility
Solve unique business challenges with extensible, configurable features.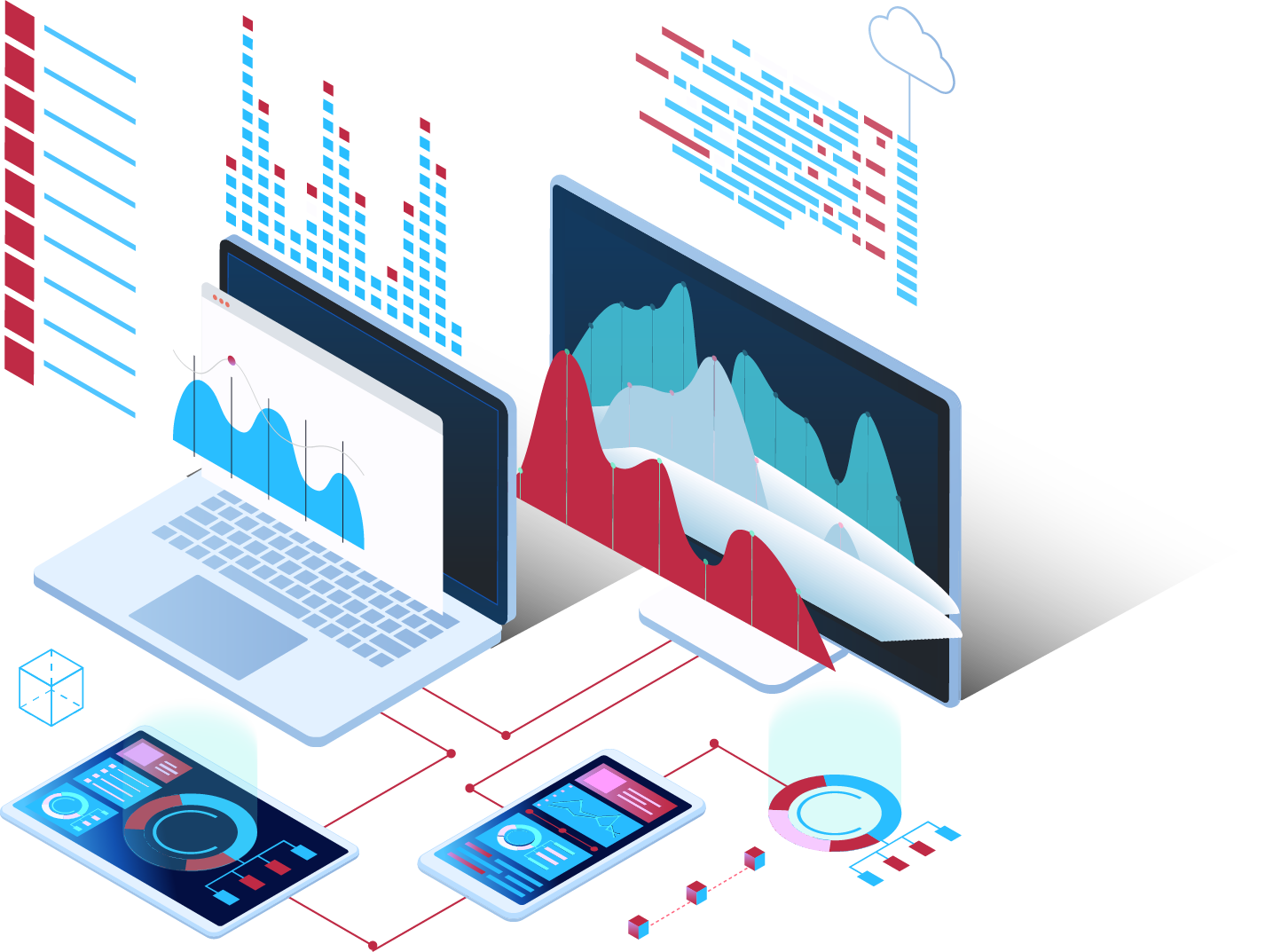 Streamlined Transactions
Decrease costs and save time by removing phone calls, emails, and ICE chats.
Direct Communication
Execute deals directly with customers.
Increase Revenues
Broaden your customer base. Increase transaction frequency. Watch your earnings grow by as much as 40%.
Create an Online Presence
Utilize an integrated marketing strategy to unlock new customer opportunities.
Move Distressed Inventory
Quickly list unsold inventory in minutes.
Minimize Risk & Drive Rack Activity
Access real-time pricing and dynamic day deals.
Seamless Integration
Effectively sync to your back office and remove manual processes.
IT'S EASY TO GET STARTED
Reach out and request your free, personalized demo today.
Proven Results In
Weeks, Not Years
Discovery Session
30 minutes
Benefits Case and Simulation
3-4 days
Implementation, Testing and Training
4-8 weeks
Positive Return on Investment
< 1-year
Join Our Community
get visibility into the new problems we are tackling through our solutions